2025 Cadillac Escalade: The Ultimate Luxury SUV with Electric and Gas Options – The Cadillac Escalade is one of the most iconic and popular luxury SUVs in the market, and it is getting a significant update for the 2025 model year. The new Escalade will offer electric and gas versions with different styling, features, and performance. The electric version, called the Escalade IQ, will be based on the Ultium platform that powers other GM electric vehicles, such as the GMC Hummer EV and the Chevy Silverado EV. The gas version will continue to use the same platform as the current model but with a refreshed design and improved technology.
The 2025 Escalade will also feature Cadillac's latest driver assistance and infotainment systems, including the Super Cruise hands-free driving system, a massive curved LED display across the dashboard, and a passenger screen that can stream content from various sources. The 2025 Escalade will also offer a range of luxury amenities, such as leather seats, wood trim, ambient lighting, and a premium sound system.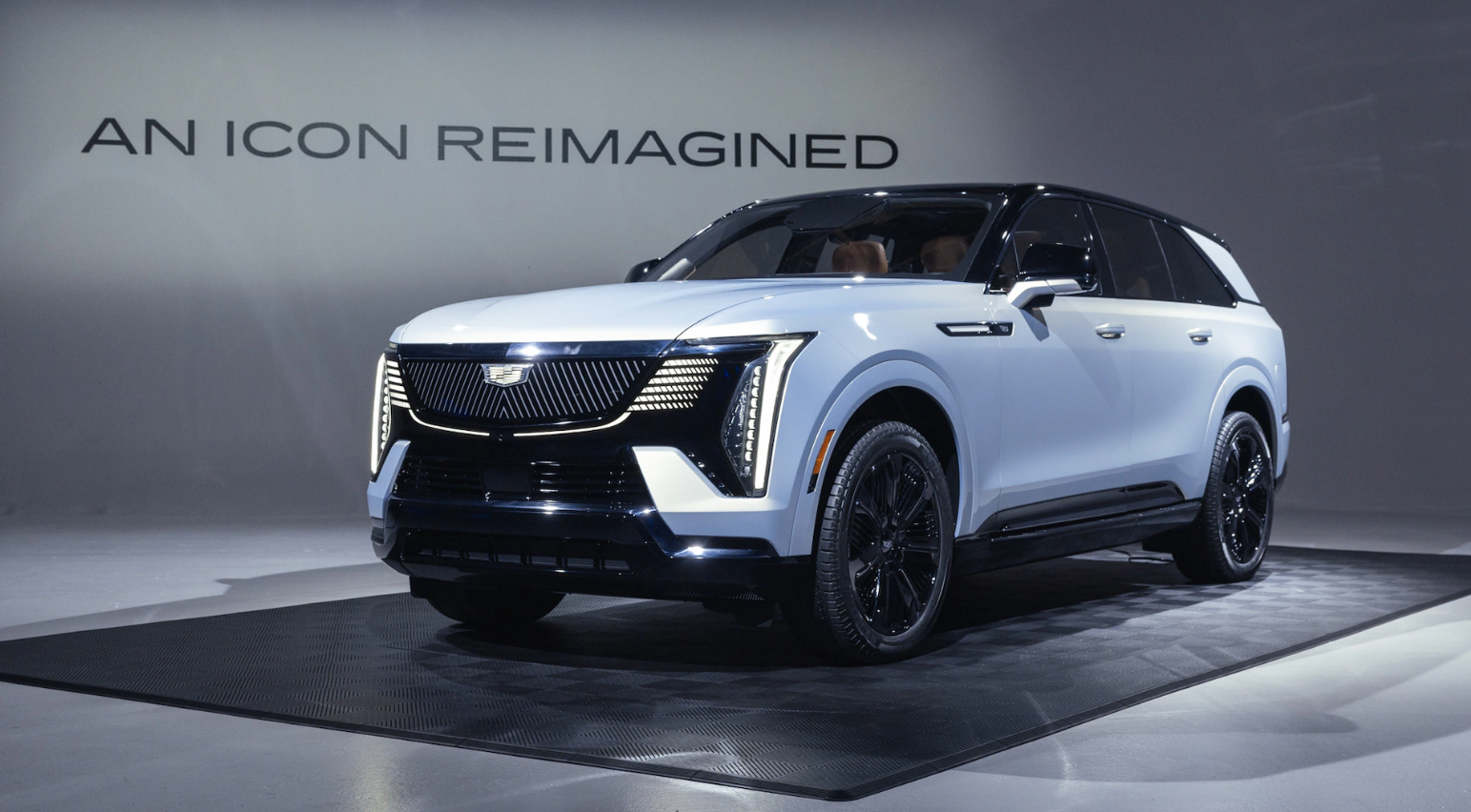 The 2025 Escalade is expected to debut in late 2024 and go on sale in early 2025. It will compete with high-end SUVs like the Lincoln Navigator, the Mercedes-Benz GLS, and the BMW X7.
Design: Exterior and Interior
The 2025 Escalade will have two distinct exterior designs, depending on whether it is electric or gas-powered. The electric Escalade IQ will have a sleeker and more futuristic look, with a large grille incorporating LED lighting elements, vertical headlights extending to the lower bumper, and a sculpted hood. The gas Escalade will have a more traditional and muscular appearance, with a smaller grille featuring horizontal bars, horizontal headlights placed higher on the front fascia, and a flatter hood.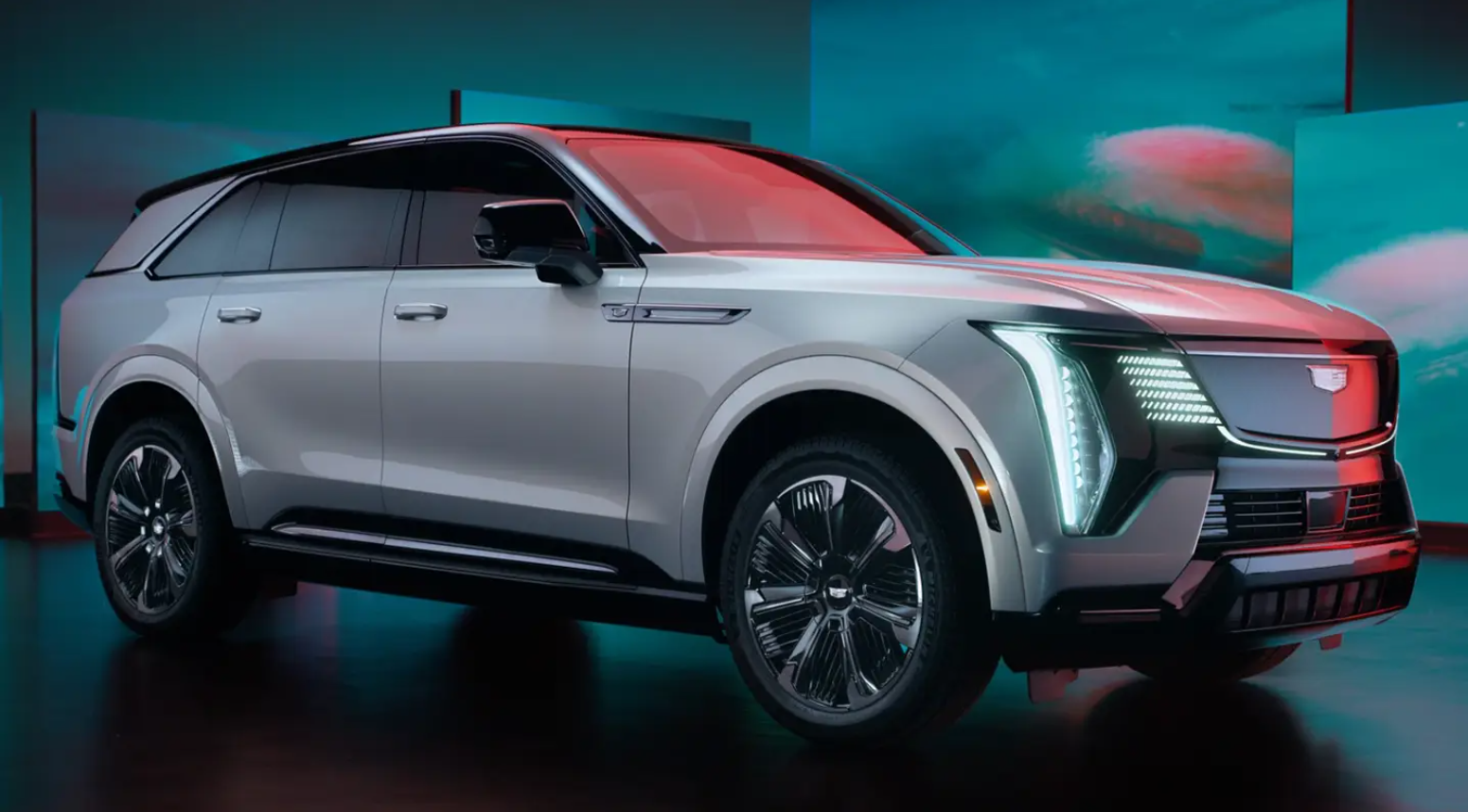 Both versions of the 2025 Escalade will have similar dimensions and body styles, with a standard or extended wheelbase. They will also have similar rear ends, with vertical taillights that wrap around the corners, a large Cadillac logo on the tailgate, and dual exhaust tips. Several wheel options will be available for the 2025 Escalade, with sizes ranging from 20 to 22 inches.
The interior of the 2025 Escalade will be spacious and luxurious, with seating for up to eight passengers in three rows. The electric Escalade IQ will have a more minimalist and modern cabin, with a single-piece LED display that covers most of the dashboard, a touchscreen for climate controls on the center console, and a new steering wheel with touch-sensitive buttons. The gas Escalade's interior will be more traditional and attractive, with physical buttons for the temperature controls on the center stack, a standard steering wheel with regular buttons, and a dual-layer OLED display that combines a digital instrument cluster with an infotainment screen.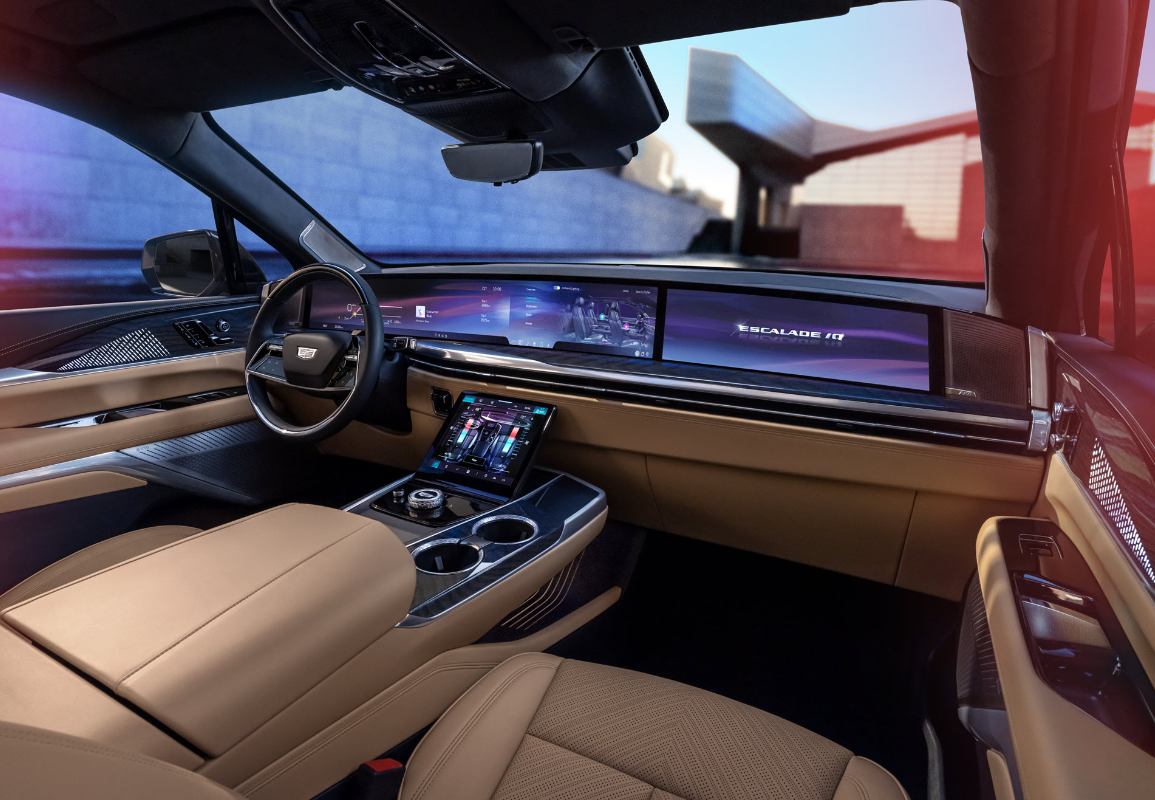 Both versions of the 2025 Escalade will have high-quality materials and finishes, such as leather upholstery, wood accents, metal details, and soft-touch surfaces. They will also have advanced features and technologies, such as wireless charging, Wi-Fi hotspot, Apple CarPlay, Android Auto, rear-seat entertainment system, head-up display, surround-view camera system, adaptive cruise control, lane-keep assist, blind-spot monitor, rear cross-traffic alert, automatic emergency braking,
and more.
Powertrain
The 2025 Escalade will offer two different powertrain options: electric or gas. The electric Escalade IQ will use a battery pack that provides a range of 450 miles on a single charge and two electric motors that deliver an estimated output of 750 horsepower and 785 pound-feet of torque. Additionally, the 350 kW quick charging capability of the electric Escalade IQ will let it gain up to 100 miles of range in around ten minutes. The electric Escalade IQ will also have four-wheel steering, which can improve maneuverability and stability.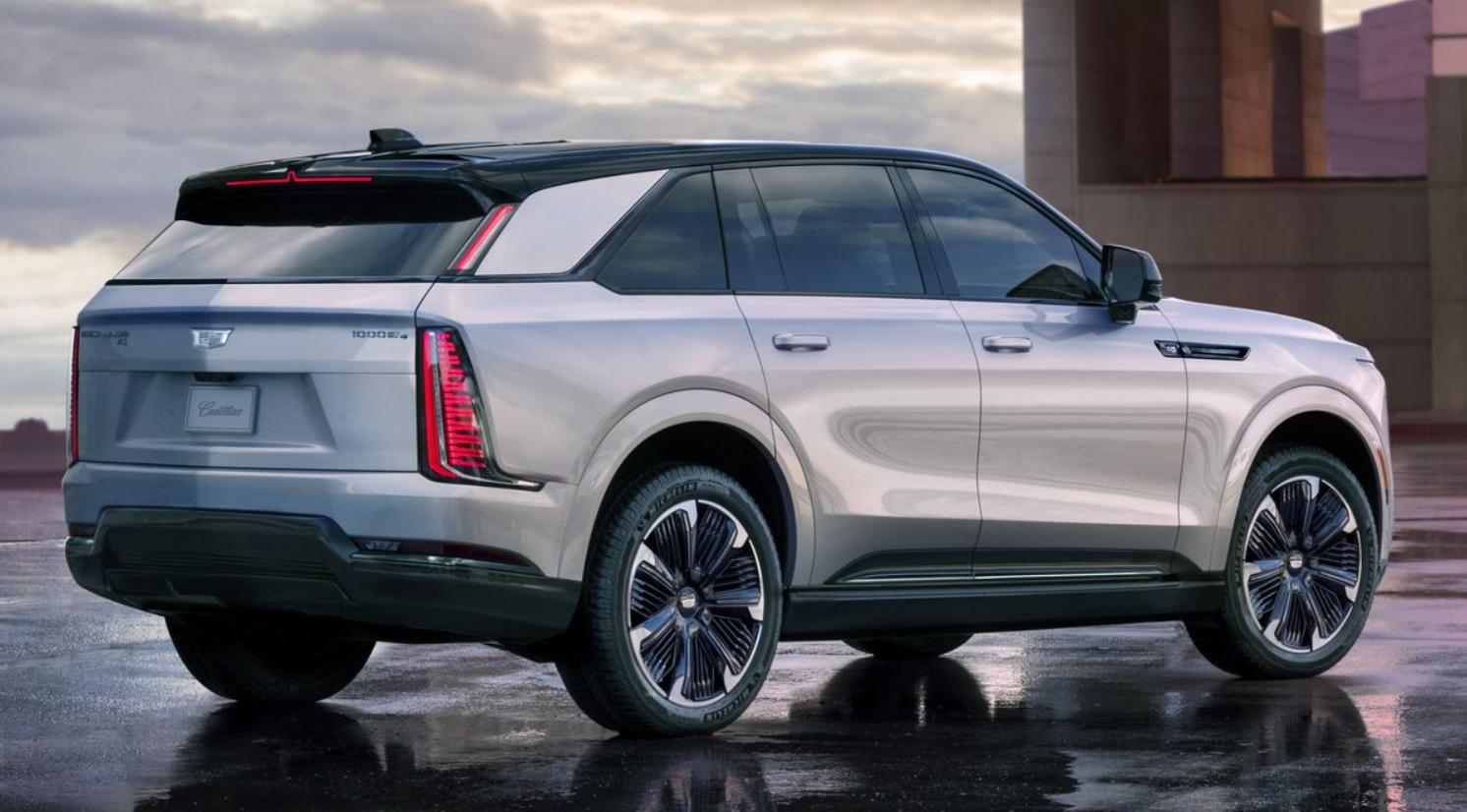 The gas Escalade will use the same engines as the current model: a 6.2-liter V8 that produces 420 horsepower and 460 pound-feet of torque or a 3.0-liter turbodiesel that makes 277 horsepower and 460 pound-feet of torque. A 10-speed automatic transmission and either rear-wheel drive or four-wheel drive will be available for both engines. The gas Escalade will also have an adaptive air suspension, which can adjust the ride height and comfort level.
Release Date and Price
The 2025 Escalade is expected to be unveiled in late 2024 and go on sale in early 2025. The electric Escalade IQ will be available globally, including in North America, China, and select export markets. The gas Escalade will be sold alongside the electric version. It is still being determined whether it will be available in all markets. The pricing of the 2025 Escalade has yet to be announced. However, it will cost more than the present model, which has an initial gas price of $77,490 and an electric price of $99,995.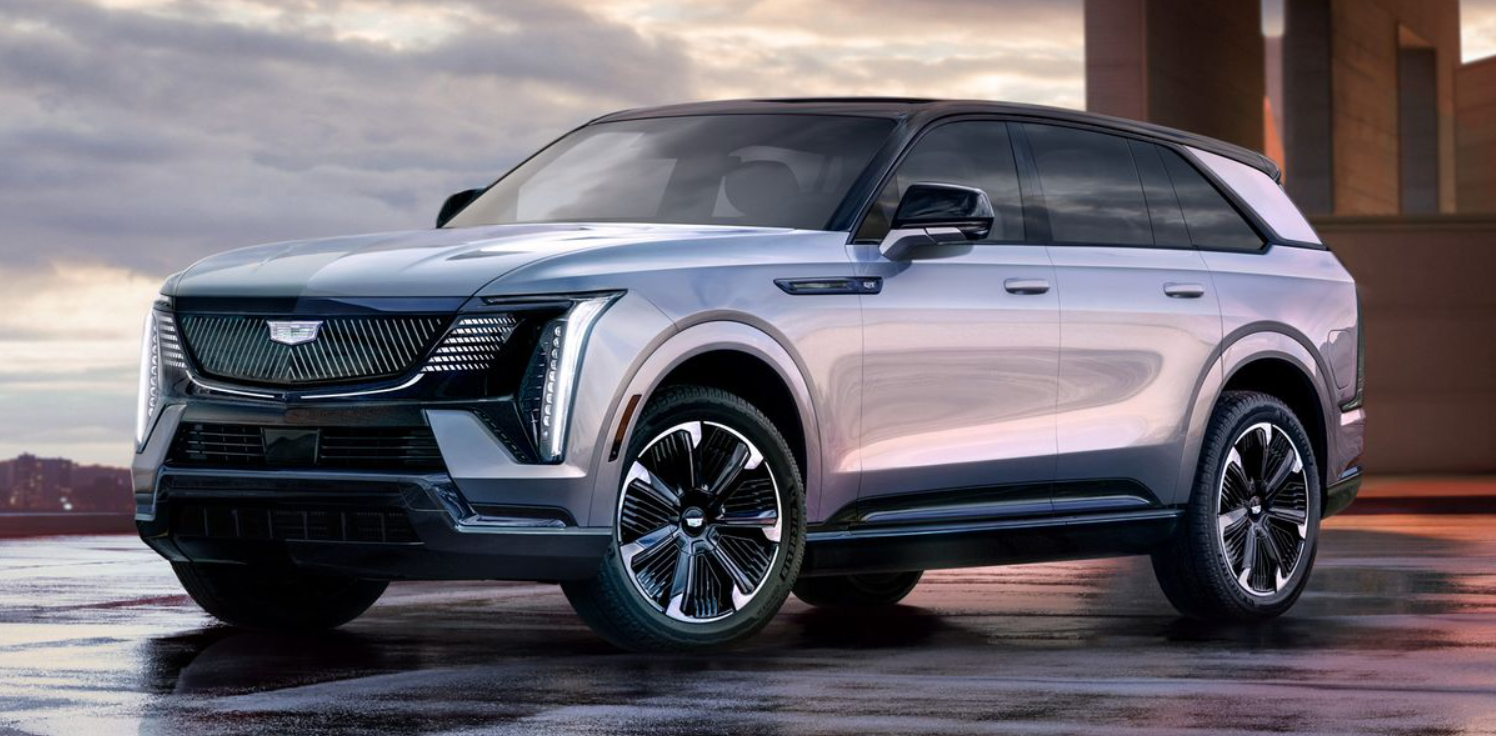 The 2025 Cadillac Escalade is set to be the ultimate luxury SUV, with electric and gas options, stunning design, lavish interior, powerful performance, and cutting-edge technology. It will be a worthy successor to the iconic Escalade nameplate and a strong contender in the premium SUV segment.